GEN II 90mm Wide Linear Magnetron Sputtering Sources

This page in printable format
THE FIRST HIGH UTILIZATION, NARROW WIDTH SOURCE!
40 wt% Target Utilization - 10mm /0.40" thick targets

Perfect for Sputtering Precious Metals

Virtually No Center Redeposition

Good Target Utilization Even at Very Low Power Levels

Stable Operation Across a Broad Pressure Range

Ideally suited for Small Vacuum Web Coaters - Distribution
from Source More Easily Matched to Circumference of
Chilled Drum. Cantilevered Internal Mount Version
Available with Utilities Fed Through End of Source for
Mounting on Source Flange.

Cost-Effective Alternative to Small Rotatable Cylindrical
Magnetrons

Same Construction Features, Performance & Benefits as
all other SunSource GEN II™ Sources

Plasma Discharge is confined to region above target
surface due to highly balanced magnetic design. No
strong stray electromagnetic fields that promote arcing,
substrate damage and heating from electron & ion
bombardment, and sputtering of the source itself.

STABLE OPERATION ACROSS A BROAD PRESSURE RANGE
2 mTorr 10 mTorr
20 mTorr 40 mTorr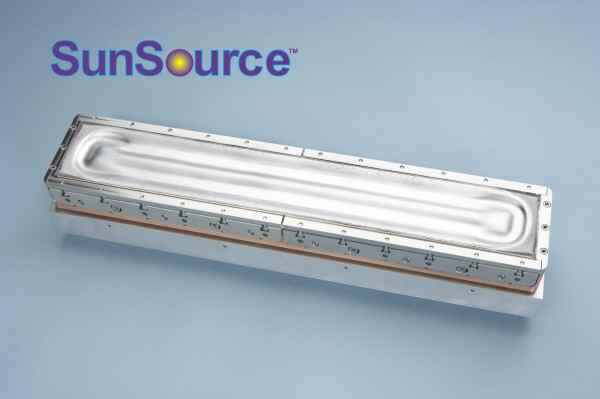 Custom Flange Mounted 90mm Source
SunSource GEN II™ sources
consist of a basic sputtering
module that can be integrated
into a variety of source mounting
schemes. External flange mount,
internal mount and retrofit
configurations are available with
a variety of feedthrough and
utility connection possibilities.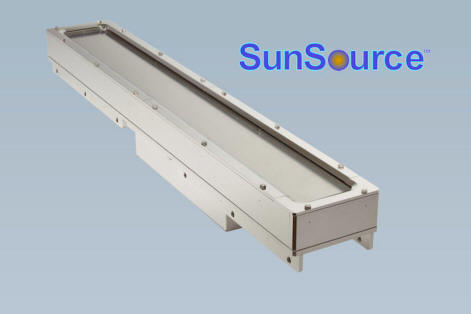 Internal Mount 90mm Source
with top and side anode shields installed.