&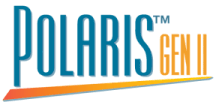 Technical Data Sheet DS 000 100 02/08 SunSource™ DC Sputtering Rates

DC SPUTTERING RATES

Material

Atoms/ion Sputter Yield @ 400 Volts

Rate Relative to Cu

Static Rate
(Angstroms/Minute) Measured @ 4" Source-to-Substrate Distance
@ 70 watts/in2 DC


@ 1 Millitor

Ag

2.70

2.41

24,955

Al

0.80

0.69

7,130

Au

2.00

1.80

18,400

Cr

1.10

0.70

7,250

Cu

1.62

1.00

10,350

Mo

0.70

0.57

5,870

Pd

1.73

1.32

13,570

Pt

1.20

0.88

8,980

Doped Si

0.33

0.33

3,335

Ta

0.28

0.26

2,650

Ti

0.42

0.39

4,025

W

0.28

0.23

2,300
Notes:
Rates are approximately (NOT exactly!!) proportional to the power levels applied to the target.

Practical maximum applied power levels are dependent upon the method of target mounting and quality of target materials and bonding method.

Source-to-substrate distance and background pressure will heavily influence the actual rate of deposition.

Use this chart as a guideline only.

The posted values are NOT guaranteed. Every system and process is different.

Rates @ very low power levels can be less due to smaller plasma volume.

The erosion pattern of the target strongly influences actual rates.

These values are for SunSource™ sputtering sources ONLY.

Posted rates assume a duty cycle of 90%.